Life as a woman in the Islamic State is unlike what young western girls are promised when they make the trip to Syria, a manifesto published in January by the all female al-Khansaa brigade clarifies.
The manifesto, which was uploaded onto a jihadist forum widely used by IS, was widely distributed among Arabic-speaking supporters and emphasizes the importance of motherhood and family support rather than fighting.
The manifesto, which is split into three parts, was analyzed and translated by Charlie Winter of the UK-based anti-terrorism think tank The Quilliam Foundation.
"There has been a huge amount of speculation about what the role of the women who join Islamic State - often dubbed jihadist brides - is," said the managing director of the Foundation, Haras Rafiq in a statement.
"(This translation) allows us to look past the propaganda banded about on social media by Western supporters of IS, enabling us to get into the mind-set of the hundreds, perhaps thousands, of women who willingly join its ranks."
The main focus of the manifesto explains that the role of women is primarily "sedentary", and that while she might be able to leave the house, it is only in a "handful of narrowly defined circumstances."
Her responsibilities "lie first and foremost in the house."
Marriage, it explains, can be as young as nine years old, and once married, it is the woman's "appointed role [to] remain hidden and veiled and maintain society from behind".
The only times a woman is permitted to leave the house are if she is going to study religion, if she is a women's doctor or teacher or it "has been ruled by fatwa that she must fight, engage in jihad because the situation of the ummah has become desperate, "as the women of Iraq and Chechnya did, with great sadness."
In the concluding remarks of the translation, Winter states that "just as they have sexed up what it is to be a woman living in the so-called Caliphate, this document dresses it down. "
"Sister's Role in Jihad"
Another manifesto, which was also released in January, titled "
Sister's Role in Jihad
," encourages mothers to start training their children in the ways of jihad "while they are babies," according to media reports.
It provides "helpful tips" to young Muslim mothers on raising extremist children, and encourages mothers to start training their children in the ways of jihad "while they are babies," according to media reports.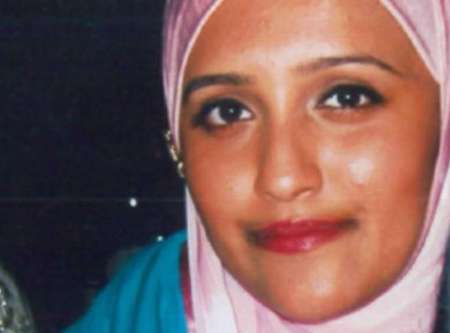 The guidebook encourages mothers to cultivate their children's "jihadi spirit" by "getting military books (preferably with pictures) and other similar books, CDs, videos, and by visiting web sites along with your children, and utilizing other internet resources" because this is the "most important" role women can play in Jihad, it claims.
However, the book also tells mothers to ban television, which, it reportedly says, results in "mental and physical loss."
The book also urges mothers to train their children in "target shooting" by encouraging them to play mock war games using toy guns and toy military sets. In addition, the handbook advises mothers to make "a makeshift enemy" or a punching bag for building the child's strength and to "control and direct their anger," thus raising the children's interest in military matters and eventually help them "become like mujahideen."
"Don't wait until they are seven to start, for it may be too late by then!," the handbook states.
There are an estimated 150 French women who have gone to Syria, according to France 2.
The all-female modesty police, known as the al-Khansaa Brigade, was established soon after the Islamic State took control of the city, and is believed to be led by Britian Aqsa Mahmood who went to Syria last November from Glasgow. Most British women who have gone to Syria are between 24-30 and at least 60 British woman are believed to have joined the brigade.